FULL FABRIC is the all-in-one recruitment and admissions platform.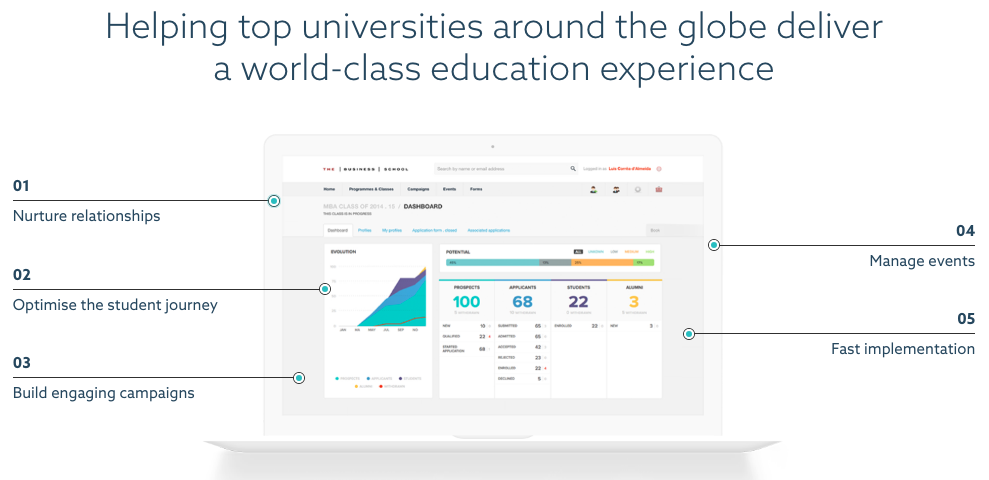 There is no better way to learn about what FULL FABRIC has to offer than through a quick demo with a member of our team.
Our online demos are personalised and focused on your main admissions challenges.
With FULL FABRIC's software solution you can:
Provide a better experience across the whole application journey;

Boost relationships with prospects and applicants;

Increase efficiency and save time;

Maximise conversions and increase yield.
Some of our European customers: