Get the free Ebook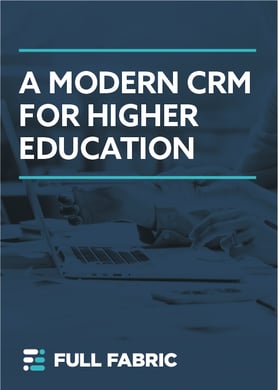 This ebook explains how a Customer Relationship Management (CRM) solution can help you communicate and stay connected with your stakeholders. We'll also outline a series of steps your university will need to take before adopting a new CRM in order to make the most of the new technology solution.

In this ebook you'll learn:
- What is a CRM for higher education?
- The benefits of using a CRM;
- How to choose the system best suited to your university's requirements.